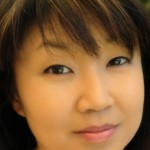 Sue has been in private practice since 2007 and has worked with a wide range of psychological issues specialising in the area of complex trauma arising from childhood abuse and neglect.
In conjunction with private practice, Sue facilitates workshops in the area of vicarious trauma and trauma informed care and practice to various government organisations and private companies. She has also conducted a two day program designed to educate mental health practitioners in how to work effectively with their complex trauma clientele.
Sue has designed and facilitated a 10 week complex trauma program at The Marian Centre for outpatients for the past two years and will soon commence as facilitator for their PTSD program designed to accommodate the needs of our servicemen and women from the armed forces and first responder services. She has also worked as an educator with St John Ambulance facilitating in-house educational programs to their on-road staff.
In her positions listed, Sue has been able to provide consultation, training and supervision to mental health practitioners, staff and critical care personnel both in-house and on scene after a critical incident. Her approach is collaborative, informed and considered and she strives to provide a sense of coherence and understanding to the subject matter at hand for her clients, participants and supervisees alike.
Through a sound practice of supervision, Sue believes that health professionals are better able to safeguard themselves against the occupational hazards of their profession and mitigate against vicarious trauma, compassion fatigue and burnout.